Lux Massage Candles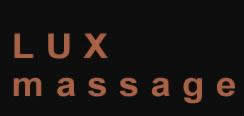 Lux massage, massage candle, is an innovative product inspired by the idea using the practical characteristics of a candle in the field of cosmetics.
A warm, gentle, pleasant massage, releases tension, tones and invigorates the body, recharging with a sense of wellbeing, freeing it from built up tiredness.
Melt away and indulge the senses with a warm LUX natural candle massage.
The LUX candle; nourishing shea butter, coconut and sweet almond oil infused with essential oils is melted at a consistent 38 degree temperature and then drizzled over the skin for a luxurious body massage.
Powerful massage techniques coupled with the opulent nature of LUX massage candles make this a truly memorable experience.